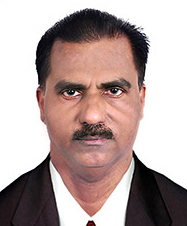 Prof. (Dr.) T. Asokan
Dean & Academic Director ITM Group of Institutions
Institute of Technology Mayyil, established in the year 2002 has emerged as one of the best 'B' Schools offering MBA with a track record while nearing completion of two decades. The 'B' School has brought out dynamic and successful managers who can adopt to any challenging situation including crisis management. We give emphasis for the holistic development of each student admitted at ITM in shaping them into dynamic performers. The opportunities for MBA graduates are the largest in the country diversifying in to the areas of banking, finance, insurance, telecommunication, automobile, pharmaceutical, retail, media, entertainment, logistic, aviation, shipping and port management. Result oriented, decisive, flexible, innovative and ethical managers are in huge demand in the different economic spheres of the country and globally. At ITM, the facilities that are created and the faculties deployed along with the environment set are in par excellence with any AICTE approved institution. Our goal is to change the attitude, people and society for the world by imparting knowledge and confidence and thereby contributing to solving global challenges through discovery. ITM continuously update the facilities in accordance with the changing directions from AICTE. We offer cost effective, affordable quality management education with excellent expertise. You are welcome to explore and experience the professional learning environment at ITM.