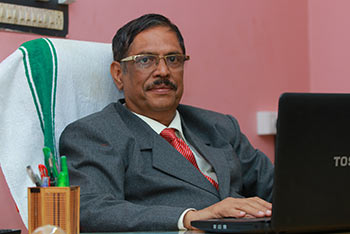 Prof. (Dr.) B. Chandrachoodan Nair
BSc(Engg), MBA, PhD Principal, Institute of Technology Mayyil.
Director's Message ITM College of Management Studies is a leading 'B' School in North Malabar. The College motivates and empowers its students to be life long learners, critical thinkers and productive members of an ever-changing global society. The students are encouraged to channelize their potential in the pursuit of excellence in a holistic, student-centric environment. The College with the state-of-the-art facilities, highly qualified, well experienced and committed faculties and staff will always be a beacon of light, guiding the destiny of its students and in moulding them to excel in their chosen area. I would like to welcome the young and budding managers and management professionals to experience the professional and learning environment at ITM in developing their creative potentials.